New Georgian Papers Programme Fellowship Announced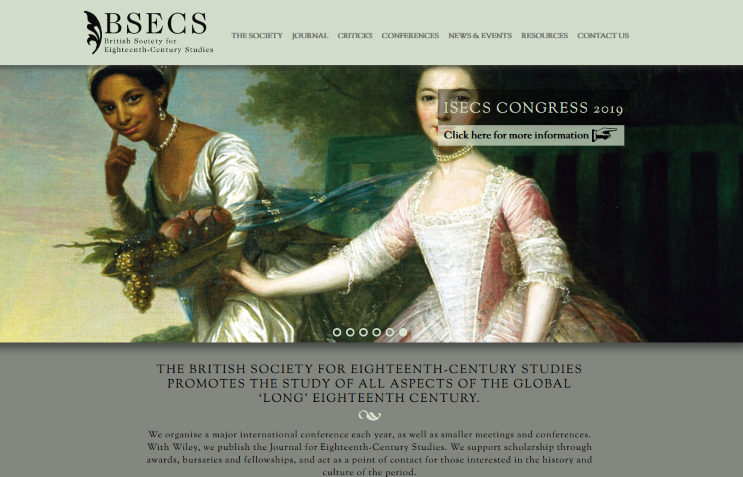 At the recent annual conference of the British Society of Eighteenth-Century Studies, it was announced that the Society is joining forces with King's College London to sponsor a new fellowship in the Georgian Papers Programme which will be awarded for the first time in 2019.
The British Society for Eighteenth Century Studies fellowship with the Georgian Papers Programme will provide a suitably qualified researcher at any stage of their career with £1000 to support research in connection with the Georgian papers held at Windsor Castle. These can be accessed at Windsor or where available online, and research linking these archives with holdings elsewhere is actively encouraged.
We are delighted at this exciting new opportunity, and are very grateful for the support given by BSECS, the leading organization for the study of the Eighteenth Century in all its manifold forms in the British Isles.
For further details of eligibility and terms and conditions, please visit the further particulars either on this website (where you can also read about other GPP fellowships) or on the BSECS site. The competition will open on 1 February, and the closing date for applications is 1 April 2019.
About BSECS
he British Society for Eighteenth-Century Studies, a registered charity, was founded in 1971 to promote the study of the eighteenth century, not only as it was experienced in Britain but throughout the world. The Society strives to be as fully multi- and inter-disciplinary as possible. It encourages research into, inter alia, art history, dance history, economics, education, linguistics, literature, medicine, music, philosophy, politics, science, sociology, sport and theatre – indeed, into all aspects of eighteenth-century history, culture and society. The Society also strives to encourage good practice and new approaches to teaching and researching the eighteenth century.
The Society publishes the Journal for Eighteenth-Century Studies four times a year. All members receive printed copies of the Journal as well as access to the full run of the electronic edition. BSECS organises a major international conference every January, and supports a number of smaller specialist or regional conferences throughout the year, including a conference especially designed for postgraduate students. The Society sponsors two prizes in eighteenth-century studies: the BSECS Digital Eighteenth-Century Prize for innovative digital resources that facilitate the study of the eighteenth century (this year awarded to the Georgian Papers Programme Websites), and the President's Prize for the best paper presented by a postgraduate at the Annual Conference. BSECS also provides bursaries for postgraduate students, and for established scholars from countries with less developed economies, to attend its conferences.
Leave a Reply
You must be logged in to post a comment.